The Christian Science Bible Lessons are a daily resource for comfort, support and inspiration. Each Lesson consists of Bible verses, amplified and explained by related passages from Science and Health with Key to the Scriptures, by Mary Baker Eddy.
The inspiring ideas from the Bible Lessons can be applied at work, at home, at school — wherever you go. Comfort, healing, solace, energy and inspiration from the Bible are brought together with insights from Science and Health with Key to the Scriptures, the textbook of Christian Science, in a convenient, easy-to-follow format.
This practical outline of spiritual self-study explores topics pertinent to daily living. Passages are selected to provide a basis for independent study of a weekly theme.
This daily resource can help you find insight and strength to make intelligent choices, handle challenging situations and be a source of comfort to others.
The Bible Lessons are available in a number of formats. The Study Edition (full text) contains the complete text of the Bible and Science and Health references that make up that week's Lesson. The Citation Edition consists of the page and line references for the lesson, allowing you to read and study each section in context. There are also two audio editions, on CD and cassette, so you can take inspiration from the Bible Lesson at home or on the go.
Full Text of the Weekly Bible Lesson
The weekly Christian Science bible lesson is The full Lesson comprised of citations from the Bible and correlative passages from our denominational textbook; Science and Health with Key to the Scriptures, these comprise our sermon and are read in Christian Science churches around the globe. The Bible and the Christian Science textbook are our only preachers.
More information on the Weekly Bible Lessons
Subscribe to the Weekely Bible Lessons
The Bible Lessons are also available at our Calgary Reading Room or they can be purchased online.
Concord
Concord is a digital research tool for students of Christian Science. Concord includes the King James Version of the Holy Bible, Science and Health with Key to the Scriptures and other published writings by Mary Baker Eddy. This powerful tool allows users to search words and phrases, save citations, highlight and annotate text, navigate cross-referenced text, and more. Learn more about Concord.
Other bible study resources can be found on our resources page.
Lesson Topics
The twenty-six Bible Lesson topics are covered twice a year. Each lesson is fresh, specifically prepared for that week:
God

Sacrament

Life

Truth

Love

Spirit

Soul

Mind

Christ Jesus

Man

Substance

Matter

Reality

Unreality

Are Sin, Disease, and Death Real?

Doctrine of Atonement

Probation After Death

Everlasting Punishment

Adam and Fallen Man

Mortals and Immortals

Soul and Body

Ancient and Modern Necromancy, alias Mesmerism and Hypnotism, Denounced

God the Only Cause and Creator

God the Preserver of Man

Is the Universe, Including Man, Evolved by Atomic Force?

Christian Science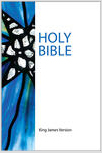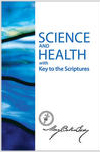 The Bible and Science and Health with Key to the Scriptures by Mary Baker Eddy contain the basic teachings of Christian Science. These books are available to read online.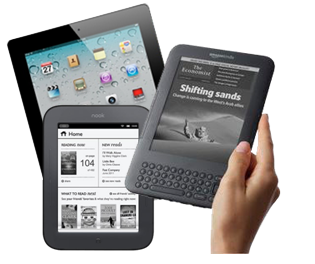 The Bible, Science and Health, and the other writings of Mary Baker Eddy are now available as ebooks.
Ask, and it will be given to you; seek, and you will find; knock, and it will be opened to you. For everyone who asks receives, and the one who seeks finds, and to the one who knocks it will be opened.
Matthew 7: 7-8