Christian Science practitioners pray for healing for those who call upon them for help. These experienced men and women are also happy, simply to answer questions about the practical blessings that come through the study of Christian Science.
To become a Christian Science practitioner requires an intensive course of study, of the Bible and Science and Health with Key to the Scriptures by Mary Baker Eddy, with an authorized teacher of Christian Science and a record of successful healing. A Journal listed Christian Science Practitioner is devoted to a full time healing ministry.
Practitioners and teachers are available full time to talk with and help anyone, anywhere, anytime, through prayer. Feel free to contact a practitioner or teacher by phone, email, Skype, text, written letter, or to make an appointment to meet with them in person. See the directory for Journal Listed Practitioners worldwide. Fees and payment are determined by the individual practitioners.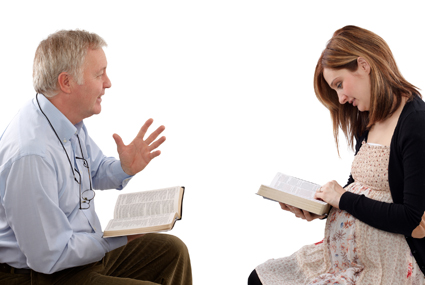 Contact a Christian Science Practitioner in Alberta

Worldwide listing of Christian Science Practitioners
Divine Love always has met and always will meet every human need.
Mary Baker Eddy, Science and Health with Key to the Scriptures
Videos
What is a Christian Science practitioner?
A conversation with Christian Science practitioner Kevin Graunke (4 minutes)
Watch the video
What is Christian Science treatment?
A conversation with Bob Clark (1.5 minutes)
Watch the video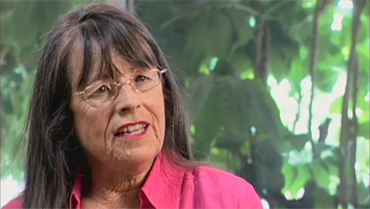 What does a practitioner do?
A conversation with Deborah Huebsch (1.5 minutes)
Watch the video
Articles
Real life healing through prayer.
Christian Scientists rely on prayer for health care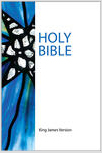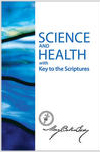 The Bible and Science and Health with Key to the Scriptures by Mary Baker Eddy contain the basic teachings of Christian Science. These books are available to read online.
And ye shall know the truth, and the truth shall make you free.
John 8: 3
Location
First Church of Christ, Scientist - Calgary
2603 19th Street NW
Calgary, Alberta T2M 3V5

T: 403.266.3787
E: fccs@shaw.ca
Sunday Service
Our Sunday church services are held at 10:00 am until 11:00 am. All are welcome!
Wednesday Testimony Meetings
Each Wednesday at 1:00 pm and at 7:30 pm, our church holds an informal testimony meeting where those in the congregation tell of the healing power of prayer in their lives.
Wednesday at 1:00 pm
#101, 1118 - 12 Ave SW

Wednesday at 7:30 pm
2603 19th Street NW
Reading Room
#101, 1118 - 12 Ave SW Calgary
Street parking available at front

Monday to Thursday - 10:00am to 5:00pm
Friday and Saturday - 10:00 am to 4:00pm
In our Calgary Reading Room, we offer a warm and friendly place for those exploring spiritual answers to life's questions and problems. Our friendly attendants are always available to answer any questions you may have about the teachings and practicality of Christian Science.
To further your spiritual growth, we offer a wide range of materials to purchase, borrow or study, including the Bible and Science and Health with Key to the Scriptures, by Mary Baker Eddy. You may also make use of the computer study package "Concord". The JSH-online subscription service is provided at both Calgary Reading Rooms. Please feel free to stop by to use this helpful resource during operating hours. You may access the public page at http://jsh.christianscience.com for more information.