The heart of Christian Science is Love. The practice of Christian Science is based on the teachings of the Bible and is expanded upon in Science and Health with Key to the Scriptures by Mary Baker Eddy. Students of Christian Science, study the Bible in depth on a weekly basis. Each weekly bible lesson brings dimension to our understanding of the teachings of the Bible. These teachings bring practical healing results demonstrating the effectiveness of prayer. Jesus inspires us to rise up and follow him-in Christian Science, this is more than worship; it's about the practicality of learning to love God supremely and to love others as ourselves.
Depth - Bible Study
As a child, Mary Baker Eddy took to the Bible instinctively and as an adult studied it intensively. Through this study she discovered the healing power of God and experienced it firsthand. This inspired her to delve even more deeply into the Scriptures, finding their spiritual meaning, which ultimately led to her writing the book Science and Health with Key to the Scriptures.
The Bible and Science and Health are the pastor of the Christian Science Church. Christian Scientists follow Mrs. Eddy's powerful example of scriptural study, searching the Bible for the spiritual truths it contains and applying the laws of God in their daily lives. Students of Christian Science around the globe study the weekly Bible lesson, which prepares them for the church service, which address the same weekly topic in churches worldwide.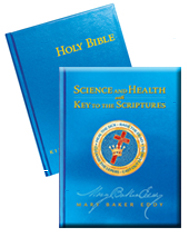 Dimension – Global Reach
The weekly Bible Lesson published in the Christian Science Quarterly Bible Lesson are studied around the globe. Each week, correlated passages from the Bible and Science and Health with Key to the Scriptures by Mary Baker Eddy, are thoughtfully organized to illustrate that the principles and practical ideas contained in the Bible, can be utilized to address everyday issues, from sickness and injury to financial problems, unhappy relationships, and more. These practical truths can also be helpful in confronting global issues such as crime, environment, violence and civil unrest.
The Bible Lessons as well as articles on Christian Science are published in many languages, in the Christian Science periodicals and on the web.
The Christian Science Monitor founded by Mary Baker Eddy is an international news organization that delivers thoughtful, timely, global coverage via its website, weekly magazine, daily news briefing, email newsletters, and mobile site.
The Monitor is global, both in practice and in spirit.
In an era when the mainstream media has narrowed its lens, we're convinced readers yearn for the opposite. This global perspective comes naturally; the Monitor's founder, Mary Baker Eddy, explained our mission this way: "To injure no man, but to bless all mankind."
Demonstration - Healing Through Prayer
Christian Science changes lives for the better. It improves health and can result in physical healing. Over nearly 130 years, more than 80,000 healings have been verified and published by the Christian Science Sentinel and the Herald of Christian Science. Their inspiring stories tell of lives lived fearlessly, healthfully, and abundantly through the study and practice of Christian Science.
Children and youth attending Christian Science Sunday Schools, also learn how to apply spiritual laws in their own lives to help not only themselves but everyone around them.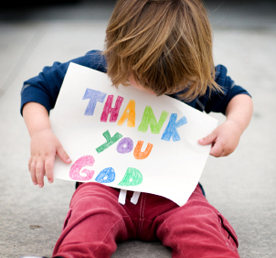 Christian Science Practitioners are available 24/7 to help anyone, anywhere, through prayer. You may contact a practitioner by phone, email, or written letter. Find one in the Journal Directory.
Location
First Church of Christ, Scientist - Calgary
2603 19th Street NW
Calgary, Alberta T2M 3V5

T: 403.266.3787
E: fccs@shaw.ca
Sunday Service
Our Sunday church services are held at 10:00 am until 11:00 am. All are welcome!
Wednesday Testimony Meetings
Each Wednesday at 1:00 pm and at 7:30 pm, our church holds an informal testimony meeting where those in the congregation tell of the healing power of prayer in their lives.
Wednesday at 1:00 pm
#101, 1118 - 12 Ave SW

Wednesday at 7:30 pm
2603 19th Street NW
Reading Room
#101, 1118 - 12 Ave SW Calgary
Street parking available at front

Monday to Thursday - 10:00am to 5:00pm
Friday and Saturday - 10:00 am to 4:00pm
In our Calgary Reading Room, we offer a warm and friendly place for those exploring spiritual answers to life's questions and problems. Our friendly attendants are always available to answer any questions you may have about the teachings and practicality of Christian Science.
To further your spiritual growth, we offer a wide range of materials to purchase, borrow or study, including the Bible and Science and Health with Key to the Scriptures, by Mary Baker Eddy. You may also make use of the computer study package "Concord". The JSH-online subscription service is provided at both Calgary Reading Rooms. Please feel free to stop by to use this helpful resource during operating hours. You may access the public page at http://jsh.christianscience.com for more information.
Listen to Calgary Church
Services on Conference Call
Within five minutes prior to the start of the service at 10am Calgary time on Sundays or 7:30pm on Wednesdays, dial 1-800-786-1922 (TOLL FREE). Wait to be prompted to enter our participant code: 8448873#.
Please hit the "mute" button on your phone if possible. You can leave the call any time you wish.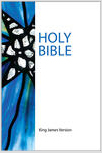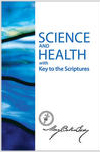 The Bible and Science and Health with Key to the Scriptures by Mary Baker Eddy contain the basic teachings of Christian Science. These books are available to read online.
And ye shall seek me, and find me, when ye shall search for me with all your heart.
Jeremiah 29:13