A New View of God and its Effect on Well-being
A Christian Science video talk by Phillip Hockley, CS
Divine Love erases suffering from our lives as naturally as sunrise banishes night

When most people think about life-changing moments, they may not think of a lecture on Christian Science. That wasn't why I attended a lecture for the first time; I didn't expect to walk out a new person. But I found something in that lecture that was indeed life-transforming. Christian Science gave me a new view of God that I'd not had before: a view of God as Love itself, divine Love that loved me fully. I also discovered that this loving God was not the source of my troubles (which were many) but the solution to them. My life began to improve quickly after that and I became a healthy man after many years of suffering.
What I've gone on to learn, and what I'll share in my lecture, is that the perspective of God and reality that Christian Science opens up is one that offers freedom from whatever in our lives seems painful, debilitating, or limiting. I'll talk about a 19th-century woman, Mary Baker Eddy, who, after a life-threatening injury, discovered this new view of God for herself and went on to explain her discovery and its Bible-based principles in her book Science and Health. And I'll share how that discovery is still relevant to our lives today because of what it reveals about God's great love for each of us and its powerful, life-transforming effects.
Tuesday, November 3, 2020 - 8:00 pm
Mountain Standard Time Canada and USA (GMT-7)
Sunday November 8, 2020 - 2:00 pm
Mountain Standard Time Canada and USA (GMT-7)
PRAYER AND WELL-BEING: Addressing fears and contagion
The Christian Science perspective on prayer can help anyone find genuine relief from fear, and experience whole-person healing. This talk addresses the how-to of effective prayer, as well as concerns and questions related to the current pandemic.
From a live web talk given on October 17, 2020
Demystifying Spiritual Healing - by Beth Packer
This is a lecture full of heart and practical application. Through analogies and healing examples, in "Demystifying Spiritual Healing" we discover where genuine security in our lives really comes from. The knowledge that there is a divine Principle underlying our lives that, when relied on, consistently brings peace and goodness to our lives, has been known and proved for centuries.
Bible Study Webinars
This is a series available for members of the BibleRoads Biblical Community. We welcome you to consider membership because it can clearly meet some specific needs.
Other upcoming topics available to members of BibleRoads ...
September 8, 2020 - The Rich Fool. Luke 12:16-21


October 13, 2020 - The Lost sheep/coin. Luke 15:1-7- sheep. Coin: Luke 15:8-10

November 10, 2020 - The Shrewd (Unjust) Manager. Luke 16:1-15

December 8, 2020 - The Rich man and Lazarus. Luke 16:19-3
Click here to become a member of the Bible Roads community
Inspirational Music Hour
Music by Andrew Brewis
Annual Meeting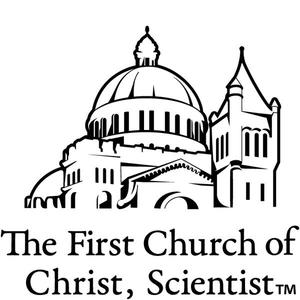 Listen to the webcast of the 2020 Annual meeting held Monday June 8 in Boston Mass. Theme: "Our duty to God, to our Leader, and to mankind." The annual meeting was an occasion for members to come together and consider what it means to be a church in a time of crisis — to go above and beyond what's being asked by authorities, and really serve.
An Able Ministry — When healing is too real to keep to ourselves
An Able Church — When we feel the Christ-power in church, it extends to embrace the world
Other events

Online Audio Chats
Responding to questions from an online audience, the guest — a Christian Science healer — provides uplifting thoughts and examples.

Learn more
Lectures online and near you
What are these talks about?
Public talks on Christian Science cover a variety of personal, health, community, and global topics and show how the teachings of Christian Science bring healing and regeneration to both individuals and communities.

Learn more
Bring ye all the tithes into the storehouse, that there may be meat in mine house, and prove me now herewith, saith the Lord of hosts, if I will not open you the windows of heaven, and pour you out a blessing, that there shall not be room enough to receive it.
Malachi 3:10