In Mrs. Eddy's Day — "Culture of the Early Christian Science Movement" by Linda Bargmann
2-part live event: Saturday, August 22 and 29, 2020
1 pm Eastern (10 am Pacific)
This is a two-part, audio/visual talk hosted on Zoom. You may attend online from your computer, tablet or smart phone. You may also dial in from your regular phone although you will not be able to see the PowerPoint presentation. Allow two hours per session. Can't make it live? Sign up now and you will be given access to the replay.
Speaker, Linda Bargmann, shares her discoveries on early Christian Science history in this presenation "In Mrs. Eddy's Day," from her extensive research at the Mary Baker Eddy Library. Linda has collected pictures and quotes from books, magazines, postcards, and memorabilia from Mrs. Eddy's day (through 1910) and from the Mary Baker Eddy Library. From these she put together a PowerPoint presentation on what defined culture for Mrs. Eddy as well as much more from the early days of the Christian Science movement.
Bible Study Webinars
This is a series available for members of the BibleRoads Biblical Community. We welcome you to consider membership because it can clearly meet some specific needs.
Other upcoming topics available to members of BibleRoads ...
August 11, 2020 - Laborers in the Vineyard. Matt. 20:1-16


September 8, 2020 - The Rich Fool. Luke 12:16-21


October 13, 2020 - The Lost sheep/coin. Luke 15:1-7- sheep. Coin: Luke 15:8-10

November 10, 2020 - The Shrewd (Unjust) Manager. Luke 16:1-15

December 8, 2020 - The Rich man and Lazarus. Luke 16:19-3
Click here to become a member of the Bible Roads community
Spiritual Resources and Today's Meaning of Resurrection
A Good Friday Lecture by Leide Lessa
Sponsored by Third Church of Christ Scientist, NYC
Webinar Finding Your Immunity from Disease
The prayer that reduces fear brings out one's natural immunity to disease and heals the symptoms of disease. First Church of Christ, Scientist, Boise, ID - USA invites you to listen to a replay of a live talk given by Michelle Nanouche, CSB, on April 5, 2020. The last 20 minutes includes a great Q&A.
Annual Meeting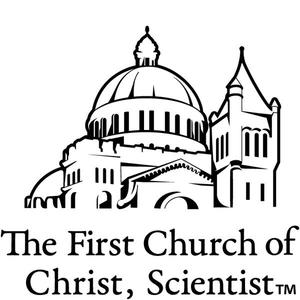 Listen to the webcast of the 2020 Annual meeting held Monday June 8 in Boston Mass. Theme: "Our duty to God, to our Leader, and to mankind." The annual meeting was an occasion for members to come together and consider what it means to be a church in a time of crisis — to go above and beyond what's being asked by authorities, and really serve.
An Able Ministry — When healing is too real to keep to ourselves
An Able Church — When we feel the Christ-power in church, it extends to embrace the world
Time is not a factor in your life
At Calgary's recent Health & Wellness Expo on March 8 and 9, 2019, Dave Hohle of Chicago spoke about time and spiritual healing. Below is a recording of the same talk that was given a couple of years ago in Santa Monica, California.
This talk explores how we can begin to gain spiritual freedom from limitation associated with time and age. Time is a constant in physics, but totally disappears in metaphysics. Time measures matter, but divine Mind or spiritual consciousness is immeasurable and infinite. This talk distinguishes between time and timelessness, age and agelessness, and encourages freedom from mortal limitations associated with time by understanding more about the spiritual nature of life. This understanding leads to more freedom, more productivity, and more harmony.
Time is not a factor in your life is not about how to get the most out of a 24-hour day, but how to gain dominion by living in the timeless, stressless spiritual now. We'll look at what we mean by eternity. Is it a never-ending series of nows? What is immediacy? The Bible says, "now is the accepted time; now is the day of salvation." Could salvation mean, in part, freedom from the mortal tyranny of time?
Sponsored by First Church of Christ, Scientist, Santa Monica.
Other events