Never Alone: How Spiritual Ideas Work In Us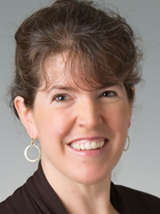 Melanie Wahlberg, CS
Free Calgary Lecture October 27, 2017
At the Jesus Loves You Society
240 15 Ave SW
Calgary, AB T2R 0P7
Friday October 27, 2017, 7:30pm
All are welcome. Admission is Free.
Location Map
Other events

Online Audio Chats
Responding to questions from an online audience, the guest — a Christian Science healer — provides uplifting thoughts and examples.

Learn more
Lectures online and near you
What are these talks about?
Public talks on Christian Science cover a variety of personal, health, community, and global topics and show how the teachings of Christian Science bring healing and regeneration to both individuals and communities.

Learn more
Bring ye all the tithes into the storehouse, that there may be meat in mine house, and prove me now herewith, saith the Lord of hosts, if I will not open you the windows of heaven, and pour you out a blessing, that there shall not be room enough to receive it.
Malachi 3:10