Christmas? It's All About Love!
A Christmas Eve Talk by Lona Ingwerson, CS
on Christmas Eve at 7:30 pm Eastern time
Lona Ingwerson is a Christian Science practitioner from Laguna Beach, California. She is a life-long Christian Scientist, and a former member of the Board of Lectureship. Prior to entering the public practice of Christian Science, she was an actress, having appeared in motion pictures, on stage, in radio, and on television. She had her own radio and television shows and has a master's degree in Dramatic Arts.
Bible Study Webinars
This is a series available for members of the BibleRoads Biblical Community. We welcome you to consider membership because it can clearly meet some specific needs.
Other upcoming topics available to members of BibleRoads ...
September 8, 2020 - The Rich Fool. Luke 12:16-21


October 13, 2020 - The Lost sheep/coin. Luke 15:1-7- sheep. Coin: Luke 15:8-10

November 10, 2020 - The Shrewd (Unjust) Manager. Luke 16:1-15

December 8, 2020 - The Rich man and Lazarus. Luke 16:19-3
Click here to become a member of the Bible Roads community
Inspirational Music Hour
Music by Andrew Brewis
Annual Meeting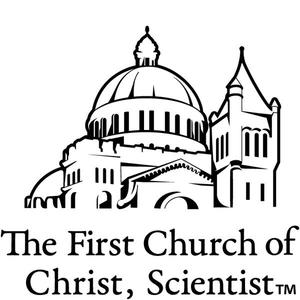 Listen to the webcast of the 2020 Annual meeting held Monday June 8 in Boston Mass. Theme: "Our duty to God, to our Leader, and to mankind." The annual meeting was an occasion for members to come together and consider what it means to be a church in a time of crisis — to go above and beyond what's being asked by authorities, and really serve.
An Able Ministry — When healing is too real to keep to ourselves
An Able Church — When we feel the Christ-power in church, it extends to embrace the world
Other events

Online Audio Chats
Responding to questions from an online audience, the guest — a Christian Science healer — provides uplifting thoughts and examples.

Learn more
Lectures online and near you
What are these talks about?
Public talks on Christian Science cover a variety of personal, health, community, and global topics and show how the teachings of Christian Science bring healing and regeneration to both individuals and communities.

Learn more
Bring ye all the tithes into the storehouse, that there may be meat in mine house, and prove me now herewith, saith the Lord of hosts, if I will not open you the windows of heaven, and pour you out a blessing, that there shall not be room enough to receive it.
Malachi 3:10