A God's eye view of you
Fujiko Signs, CSB, discusses the benefits of viewing ourselves and others the way that God sees us.
Accessing our un-limited resources
Beth Packer, CS, asks the pointed question, "Where does our good come from and how do we access it?" She explains that God is actually the infinite source of goodness and supply, always providing answers and solutions to our needs.
Healing 101
An introduction to healing from a Christian Science perspective.
David Hohle, CSB – "Time is Not a Factor in Your Life"
Lari Snorek-Yates, CS – "The Healing Power of Stillness"
Christie Hanzlik, CS – "You Are the Light of the World"
Nate Frederick, CS – "Learn to Pray and Heal (A Spiritual Adventure)"
Chet Manchester, CSB – "Mary Baker Eddy, Heart of a Healer"
Video Lecture
A Conversation with Mary Baker Eddy
A 30 minute video presented by Chet Manchester and Anne Early.
Sponsored by First Church of Christ, Scientist - Edmonton
Historical Lectures
Listen to Historical Recordings of Christian Science Lectures
During the 1960's, Christian Science lectures were frequently broadcast in the New York City area. Many of them were recorded on reel-to-reel tape, which you may now enjoy. Visitors to our site have also contributed many new lectures. We have added a few lectures which use a synthesized, computer-generated voice. The lectures date from 1922 or earlier, and were printed in media such as the newspapers and journals of the time. You may notice some imperfections in the text-to-speech conversion, but hopefully the message will come through.
Click here to access the lectures.
Listen to Calgary Church
Services on Conference Call
Within five minutes prior to the start of the service at 10am Calgary time on Sundays or 7:30pm on Wednesdays, dial 1-800-786-1922 (TOLL FREE). Wait to be prompted to enter our participant code: 8448873#.
Please hit the "mute" button on your phone if possible. You can leave the call any time you wish.
Listen to Boston Church
Services on the Web
Listen live online on Sundays at 10:00am Eastern time or listen to a replay at any time during the rest of the week.

Click here to listen
Listen live online live every Wednesday at 2:00pm Eastern time or listen to a replay up until 8:00am Fridays.

Click here to listen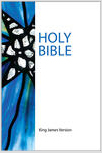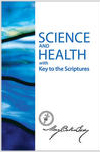 The Bible and Science and Health with Key to the Scriptures by Mary Baker Eddy contain the basic teachings of Christian Science. These books are available to read online.
For He shall give His angels charge over thee, to keep thee in all thy ways.
Psalm 91: 11