Christian Science: What it is and how it heals
An online Webinar with Michelle Nanouche
Saturday, May 14, 2016
Watch a replay of this event in the video below
Michelle Nanouche trained and practiced as a Christian Science nurse for ten years before changing her focus from nursing care to the practice of Christian Science healing. She brings over 30 years of professional experience to her work as a practitioner and teacher of Christian Science. She has lectured in both English and French on the subject of prayer and health throughout North America, Africa, and Europe and was the contact person for information on Christian Science to public authorities, the legislature. and the media for several years in New Jersey, USA. Michelle Nanouche is a member of the Christian Science Board of Lectureship. She makes her home in Paris, France.
In her one hour webinar, Nanouche will explore a variety of questions, including:
"Isn't healing a question of purely physical factors based on a patient's biology and genetic make-up, then applying drugs and surgery to correct it?"

"Does prayer still have a role in healing in light of modern medical advancements?"

"Are we just talking about positive thinking or is there something more to Christian Science?"

"How is Christian Science considered scientific when it excludes matter and material methods in its approach to healing?"

"Is it safe?"
Nanouche will offer compelling examples – including a crippling leg injury - from her professional practice of healing to illustrate the "how to" of Christian Science treatment. Her ideas are based on the teachings of Jesus as recorded in the Bible, and as discussed in Science and Health with Key to the Scriptures by Mary Baker Eddy, the discoverer and founder of Christian Science.
Watch a replay of this event below
Video Lecture
A Conversation with Mary Baker Eddy
A 30 minute video presented by Chet Manchester and Anne Early.
Sponsored by First Church of Christ, Scientist - Edmonton
Historical Lectures
Listen to Historical Recordings of Christian Science Lectures
During the 1960's, Christian Science lectures were frequently broadcast in the New York City area. Many of them were recorded on reel-to-reel tape, which you may now enjoy. Visitors to our site have also contributed many new lectures. We have added a few lectures which use a synthesized, computer-generated voice. The lectures date from 1922 or earlier, and were printed in media such as the newspapers and journals of the time. You may notice some imperfections in the text-to-speech conversion, but hopefully the message will come through.
Click here to access the lectures.
How you can change the world
A lecture presented by Tom McElroy, CS. Filmed in Portland, Oregon, USA on April 9, 2011 at the Northwest Spiritual Activist Summit.
Spiritual self worth, well being, and freedom
A lecture by Rob Gilbert, Christian Science healer and teacher. Filmed in San Francisco on August 11, 2012
Two degrees of baptism
Watch this lecture from Elise Moore - from March 2013.
Listen to Calgary Church
Services on Conference Call
Within five minutes prior to the start of the service at 10am Calgary time on Sundays or 7:30pm on Wednesdays, dial 1-800-786-1922 (TOLL FREE). Wait to be prompted to enter our participant code: 8448873#.
Please hit the "mute" button on your phone if possible. You can leave the call any time you wish.
Listen to Boston Church
Services on the Web
Listen live online on Sundays at 10:00am Eastern time or listen to a replay at any time during the rest of the week.

Click here to listen
Listen live online live every Wednesday at 2:00pm Eastern time or listen to a replay up until 8:00am Fridays.

Click here to listen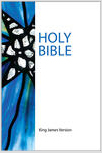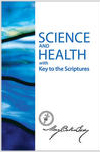 The Bible and Science and Health with Key to the Scriptures by Mary Baker Eddy contain the basic teachings of Christian Science. These books are available to read online.
For He shall give His angels charge over thee, to keep thee in all thy ways.
Psalm 91: 11