Christian Science Primary class instruction was established by Mary Baker Eddy for people who have been inspired by the ideas in her book, Science and Health with Key to the Scriptures, and who have a heartfelt desire to help others through prayer. It is a two week intensive course which provides a unique and precious opportunity to dig further into your relationship with God.
Class Instruction From a Christian Science Teacher (CSB)
Those interested in learning an in-depth and systematic approach to practicing the method of healing explained in Science and Health may want to take a course of instruction from a practitioner who is also an authorized Christian Science teacher.
Application requirements, as well as when and where instruction is given, the format of the class sessions, and costs should be discussed directly with the teacher.
CSB (Teacher): In the online directory, CSB (Teacher) means this person is currently available to teach Primary class instruction in Christian Science.
Podcast
Education for spiritual healers — Christian Science class instruction
Guests: Tom Black, Heather Frederick, Stephen Lapointe
March 29, 2008 - Sentinel Radio
Listen to the podcast
About Teachers
First and foremost, a Christian Science teacher is a healer who is deeply convinced that anyone who loves God can learn in some measure to heal as Christ Jesus did. A teacher's training, depth of understanding, and extensive experience as a practitioner of Christian Science healing qualifies him or her to be authorized by the Church to teach others how to utilize the precepts of Christian Science to heal. Every year a teacher offers a course, generally lasting twelve sessions, in which pupils are taught how to deepen their ability to heal.
More questions? Contact the Board of Education at BoE@christianscience.com or 617–450–3662. 
Article - What is class all about?
By Chris Orndorff
From the March 28, 2011 issue of the Christian Science Sentinel
Adapted from a Q&A that Chris Orndorff assembled with some input from fellow students in his Christian Science association.
Selecting an authorized teacher
Selecting a Christian Science teacher is an important decision. Feel free to contact any teacher and ask questions about taking class instruction.

Directory of Teachers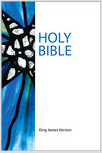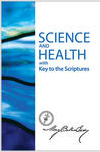 The Bible and Science and Health with Key to the Scriptures by Mary Baker Eddy contain the basic teachings of Christian Science. These books are available to read online.
For precept must be upon precept, precept upon precept; line upon line, line upon line; here a little, and there a little:
Isa 28: 10