Demystifying Spiritual Healing - by Beth Packer
September 20, 2020
1 pm Pacific Time
Online lecture in Zoom
This is a lecture full of heart and practical application. Through analogies and healing examples, in "Demystifying Spiritual Healing" we discover where genuine security in our lives really comes from. The knowledge that there is a divine Principle underlying our lives that, when relied on, consistently brings peace and goodness to our lives, has been known and proved for centuries. We see that, by looking to God, Spirit, instead of materiality, the people in the Bible found reliable peace, healing and solutions to their everyday needs. And the discovery of the Science of Christ, by Mary Baker Eddy, shows how we too can experience this same peace, security and healing, in our lives. It brings us to the realization that we can no more run out of the good that we need than we can run out of God's love for us.
Sponsored by Second Church of Christ, Scientist, Vancouver
ACTS: Seeing the Holy Spirit in Action
September 12, 2020, 9 am - 4 pm EASTERN time (online event)
After the resurrection and ascension, the followers of Christ Jesus found themselves wondering what to do next, and then it happened: the descent of the Holy Spirit at Pentecost. Acts tells how men and women were transformed by this singular event.
This talk will share the historical, geographical, political and religious background to provide greater insight that can guide each of our Christian journeys today. The goal is to pull forward the lessons those early Church workers learned in the power of the Holy Spirit and the courage it provides to share with others the transforming message of Christ Jesus.
GENESIS I: Where it all Began
September 26, 2020, 9 am - 4 pm PACIFIC time (online event)
The Hebrew Scriptures come to life as we dive into the timelines and interconnectedness of stories so familiar. We explore historical, political, and geographical context, starting with the Patriarchs, followed by the Exodus and the establishment of Israel. We'll examine what role Judges played, why a Monarchy arose, and why a completely new office needed to arise: the prophets. We then look at a reverse Exodus, called the exile. Through it all is this remarkable thread of God's enduring love and covenant with His people.
Bible Study Webinars
This is a series available for members of the BibleRoads Biblical Community. We welcome you to consider membership because it can clearly meet some specific needs.
Other upcoming topics available to members of BibleRoads ...
September 8, 2020 - The Rich Fool. Luke 12:16-21


October 13, 2020 - The Lost sheep/coin. Luke 15:1-7- sheep. Coin: Luke 15:8-10

November 10, 2020 - The Shrewd (Unjust) Manager. Luke 16:1-15

December 8, 2020 - The Rich man and Lazarus. Luke 16:19-3
Click here to become a member of the Bible Roads community
Annual Meeting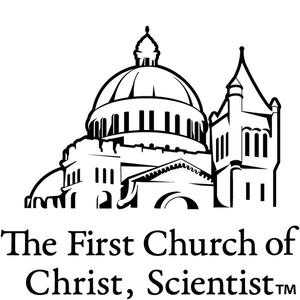 Listen to the webcast of the 2020 Annual meeting held Monday June 8 in Boston Mass. Theme: "Our duty to God, to our Leader, and to mankind." The annual meeting was an occasion for members to come together and consider what it means to be a church in a time of crisis — to go above and beyond what's being asked by authorities, and really serve.
An Able Ministry — When healing is too real to keep to ourselves
An Able Church — When we feel the Christ-power in church, it extends to embrace the world
Time is not a factor in your life
Time is not a factor in your life is not about how to get the most out of a 24-hour day, but how to gain dominion by living in the timeless, stressless spiritual now. We'll look at what we mean by eternity. Is it a never-ending series of nows? What is immediacy? The Bible says, "now is the accepted time; now is the day of salvation." Could salvation mean, in part, freedom from the mortal tyranny of time?
Sponsored by First Church of Christ, Scientist, Santa Monica.
Other events