The prayer that reforms the sinner and heals the sick is an absolute faith that all things are possible to God, — a spiritual understanding of Him, an unselfed love.
Science and Health with Key to the Scriptures 1: 1
Foundation for Spiritual Healing
The Bible
The Bible is the basis of Christian Science and the teachings of Mary Baker Eddy. Christian Scientists study the Bible and work to apply the lessons learned from Scripture in their daily lives. The King James Version is the most widely used translation and is quoted more than 800 times in Science and Health.
Science and Health
In the Christian Science textbook, Science and Health with Key to the Scriptures, Mary Baker Eddy explains the scientific laws behind the teachings and healings of Christ Jesus. From the first chapter, "Prayer," to her exegesis of Genesis and Revelation, to a Glossary of terms, the author invites readers to deeply consider the allness of God, the perfection of man as God's spiritual creation, and how an understanding of these facts brings healing — just as they did in biblical times. As explained in her book Miscellaneous Writings 1883–1896, (p. 259) "Truth is the power of God which heals the sick and the sinner, and is applicable to all the needs of man."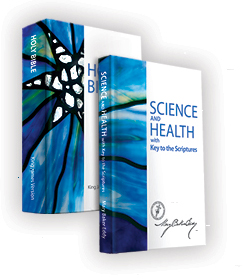 The Bible and Science and Health with Key to the Scriptures by Mary Baker Eddy comprise the pastor of this global denomination.
Testimonials of Healing
Why should anyone be interested in reading about metaphysical healing?
By Roger Gordon

From the July 2, 2018 issue of the Christian Science Sentinel
As a staff editor for The Christian Science Journal and Christian Science Sentinel, I regularly have the privilege of reading submissions to these magazines from authors all over the world who have experienced healing through prayer, including the healing of conditions deemed incurable or hopeless by medical physicians. Nothing has been more inspiring to me than to read about how people have felt the presence of God, divine Love, through their prayers, and have been spiritually uplifted, transformed, and restored to wholeness.
The healing effect of true self-knowledge
By John Biggs
But prayer isn't something you do to someone; it's an attitude of thought that signals our own willingness to hear what God alone is saying! To pray with someone isn't to make something happen to them or to make them do something; it's to stand in humble awareness of the transforming power and presence of God and the light of His Christ.
Talk to Someone or Get Help
Christian Science practitioners and teachers
Practitioners and teachers are available full time to talk with and help anyone, anywhere, anytime, through prayer. Feel free to contact a practitioner or teacher by phone, email, or make an appointment to meet with them.
Alberta Practitioner
Joy Hinman, C.S.
403.616.7280
joyhinman@gmail.com

Worldwide Practitioners
Listing of Worldwide Practitioners
Christian Science Nurses
Christian Science Nurses are trained loving individuals who work with patients to help them with practical care, while they are praying for healing.
More about Christian Science Nurses
Experiences of healing
In Science and Health with Key to the Scriptures Mary Baker Eddy states that Jesus "maintained his mission on a spiritual foundation of Christ-healing" (p. 136). The practice of this system of Christian healing has resulted in significant cures of physical and mental problems for over a century. In Christian Science, the power of prayer lies not in faith alone but in a deeper understanding of God's divine laws, which embrace humanity. This understanding touches and transforms the heart. Many people have found that as God's presence and love become more real and tangible, healing and regeneration occur naturally.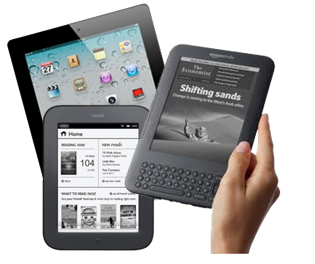 The Bible, Science and Health, and the other writings of Mary Baker Eddy are now available as ebooks.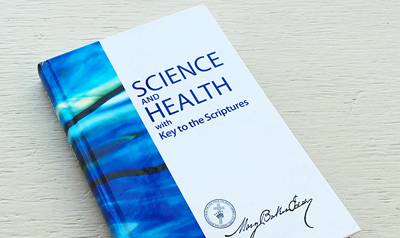 Listen to the audio version of Science and Health with Key to the Scriptures by Mary Baker Eddy.
The entire text of Science and Health is available as a free audiobook for you to listen to online 24 hours a day. The recording runs on a continuous loop. That means it plays non-stop until the end of the book. Then it begins again.
Therefore I say unto you, What things soever ye desire, when ye pray, believe that ye receive them, and ye shall have them.
Mark 11: 24