Upcoming Christian Science Lectures (Webinars)
Please check this link often as there are so many upcoming webinar lectures. The Mother Church has listed them on their web site.
Webinar Finding Your Immunity from Disease
The prayer that reduces fear brings out one's natural immunity to disease and heals the symptoms of disease. First Church of Christ, Scientist, Boise, ID - USA invites you to listen to a replay of a live talk given by Michelle Nanouche, CSB, on April 5, 2020. The last 20 minutes includes a great Q&A.
Making meaningful change: How God's love can change your life & the world - Mark McCurties, Speaker
The power of God's love is the greatest agent for bringing needed change and healing into the world. Mark McCurties is a Christian Science Practitioner and member of the Christian Science Board of Lectureship. The talk was sponsored by the Christian Science Church in Irvine-Laguna Hills, CA.
View amazing, verified healings of physical, emotional, financial problems & more. Prayer that Heals is based on The Bible and teachings of Jesus Christ. The Christian Science religion was founded by Mary Baker Eddy who wrote Science and Health with Key to the Scriptures, first published in 1875.
Prayer and healing: A spiritual adventure
Nate Frederick, CS - Sept 2019
The How and Why and Wonder of Spiritual Healing
Beth Packer, CS - June 2019
Healing 101
"Making meaningful change: How God's love can change your life and the world" by Mark McCurties, CS
"Love without limit, Life without fear" by Fujiko Signs, CSB
"Experiencing Heaven Now" by Mary Bothwell, CSB
"Conflict resolution: A spiritual approach" — Talk by John Tyler, CSB
Listen to Calgary Church
Services on Conference Call
Within five minutes prior to the start of the service at 10am Calgary time on Sundays or 7:30pm on Wednesdays, dial 1-800-786-1922 (TOLL FREE). Wait to be prompted to enter our participant code: 8448873#.
Please hit the "mute" button on your phone if possible. You can leave the call any time you wish.
Listen to Boston Church
Services on the Web
Listen live online on Sundays at 10:00am Eastern time or listen to a replay at any time during the rest of the week.

Click here to listen
Listen live online live every Wednesday at 2:00pm Eastern time or listen to a replay up until 8:00am Fridays.

Click here to listen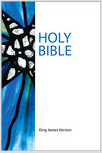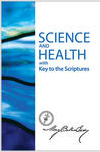 The Bible and Science and Health with Key to the Scriptures by Mary Baker Eddy contain the basic teachings of Christian Science. These books are available to read online.
For He shall give His angels charge over thee, to keep thee in all thy ways.
Psalm 91: 11