Sunday Services
All are warmly welcomed to our bi-weekly church services. Sunday sermons include readings from the Bible and Science and Health with Key to the Scriptures, by Mary Baker Eddy. Each Sunday you'll also enjoy live music including a vocal solo, a prelude, three hymns, music during the offertory, and a postlude, primarily played on the organ; occasionally on the piano or other instruments. The words and music are selected to support the spiritual meaning of the sermon. Here is the order of our Sunday church services.
Reading Rooms
Reading Rooms are quiet community based resource centers that function as both bookstores and drop-in centers for the exploration of spiritual healing, prayer, and spirituality. In our Reading Rooms we welcome your questions about Christian Science and you may study, borrow, or purchase the Bible, and other literature and audio products from The Christian Science Publishing Society. We also stock the complete writings of Mary Baker Eddy, music and other Bible related products (in various languages). All are welcome enjoy our resources
Sunday School
Sunday School for children and teenagers up to the age of twenty is held at 10:00 am and lasts one hour. Children too young for Sunday School are lovingly cared for in our Children's Room.
Wednesday Testimony Meetings
Each Wednesday our churches hold an informal testimony meeting where those in the congregation tell of the healing power of prayer in their lives. Everyone is welcome to join us!
Monthly Bible Study Meeting
In our Church Board Room
Call 403-209-0012 for more information.
Listen to Calgary Church
Services on Conference Call
Within five minutes prior to the start of the service at 10am Calgary time on Sundays or 7:30pm on Wednesdays, dial 1-800-786-1922 (TOLL FREE). Wait to be prompted to enter our participant code: 8448873#.
Please hit the "mute" button on your phone if possible. You can leave the call any time you wish.
Listen to Boston Church
Services on the Web
Listen live online on Sundays at 10:00am Eastern time or listen to a replay at any time during the rest of the week.

Click here to listen
Listen live online live every Wednesday at 2:00pm Eastern time or listen to a replay up until 8:00am Fridays.

Click here to listen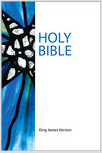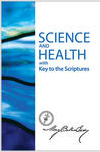 The Bible and Science and Health with Key to the Scriptures by Mary Baker Eddy contain the basic teachings of Christian Science. These books are available to read online.
CHURCH. The structure of Truth and Love; whatever rests upon and proceeds from divine Principle.
Mary Baker Eddy
Science and Health with Key to the Scriptures